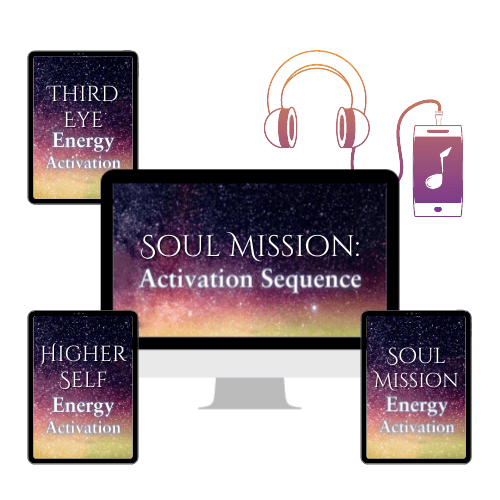 Activate Your Soul Mission Within Your Energy Field
Inside Soul Mission: Activation Sequence, you'll receive 3 energy activation mp3's that will transform your life, simply by switching off the stuff you don't like and turning your energetic potentials WAY up.
Third Eye Activation – turn up your UNIQUE gifts. Whether you have an idea what your gifts may be or have no clue at all, they are sitting dormant in your energy field, waiting for you to wake up. 
Higher Self Embodiment Activation – Become the highest version of YOU, without copying anyone else's unique formula. 
Soul Mission Activation – move forward with confidence and clarity. Kiss second guessing yourself goodbye.