UNLIMITED YOU
The MOST POWERFUL online video course to
reprogram your mind
and
transform your reality.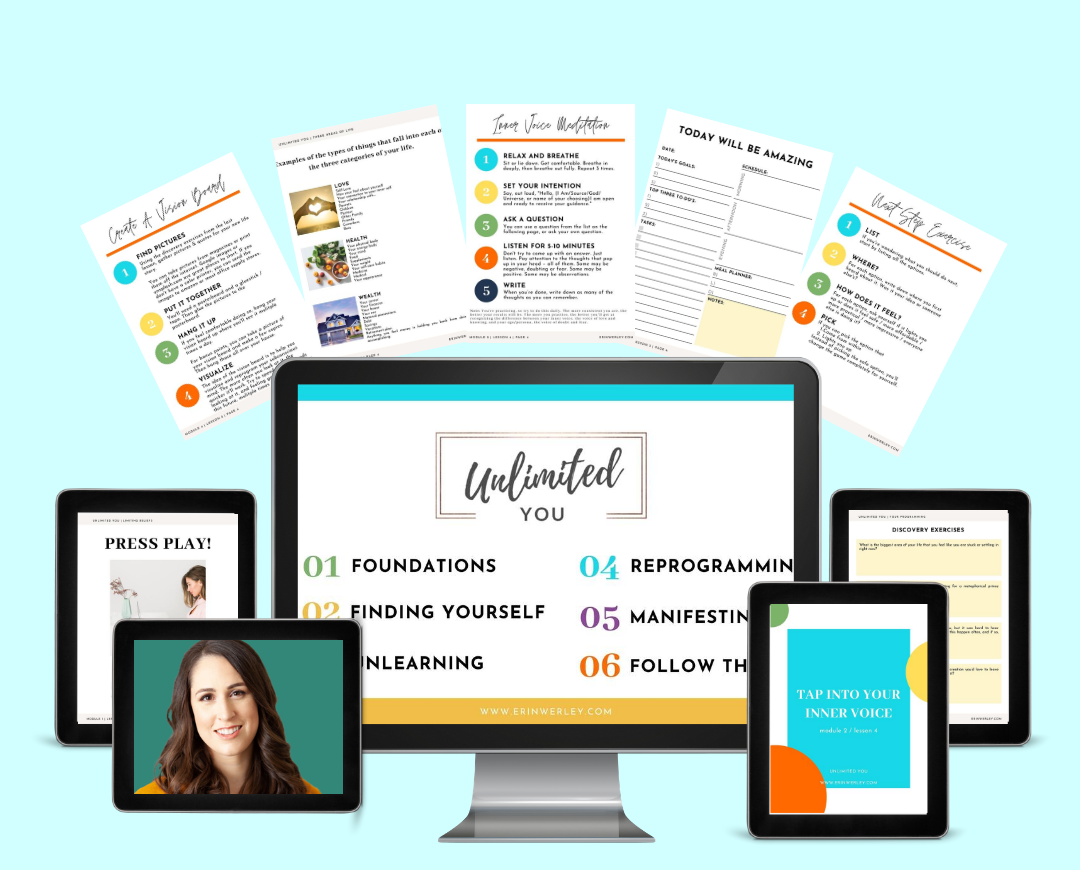 A note from Erin:


I have a life that lights me up, inside and out. But it wasn't an accident. I designed it on purpose. I love Unlimited You with every fiber of my being because it gives you the same tools I used to transform myself and my family in ways you probably can't imagine right now. I put my heart and soul into this course so that YOU can design a life that lights you up inside, just like I did.


I love you, I believe in you, and I KNOW who you really are and what you are actually capable of. I know you wonder if big changes are really possible for you, because so many people have tried to stop you or told you all the reasons why it's not realistic to try to be more. Everyone else wants you to fit in, but I will never stop fighting for you to step into your unlimited potential.


Take a deep breath and then join me inside, where nothing will ever be the same.


Love,
Erin
Don't let subconscious programming you've probably had since childhood, and that you did NOT choose, run your life on autopilot anymore.
Take back creative control of your life today.
LET ME GUESS...
Your life is ok.
It's fine.


There's probably some things (or even a lot of things) you're really grateful for.


Maybe most people would call you a success...
Or maybe you've barely gotten started and have no idea what to do next.


Either way, you feel stuck.
Frustrated.
Burned out.


You want more.
More joy.
More abundance.
More flow.
Why haven't you been able to manifest big changes in your life?
You know you're God.


You know your thoughts create.
So why do you still have the same life as before?
Oh, my love, I get it.
It wasn't too long ago I felt the same way...
Even though I KNEW my thoughts had the power to create...
And I TRIED SO HARD to stay positive...
I Was Still Struggling!
Hi, I'm Erin!
Today, I'm a bestselling author, wife, mom and quantum energy master. I even talk to God in my head, but it wasn't always this way.
After going from low self esteem and constant bullying as a child, to relationships with men who didn't respect me as a young adult, I took back creative control of my life and changed everything.
I've cracked the code on reprogramming your mind to transform your reality and I'm so excited to share what I've learned with you for a tiny fraction of what my private clients pay.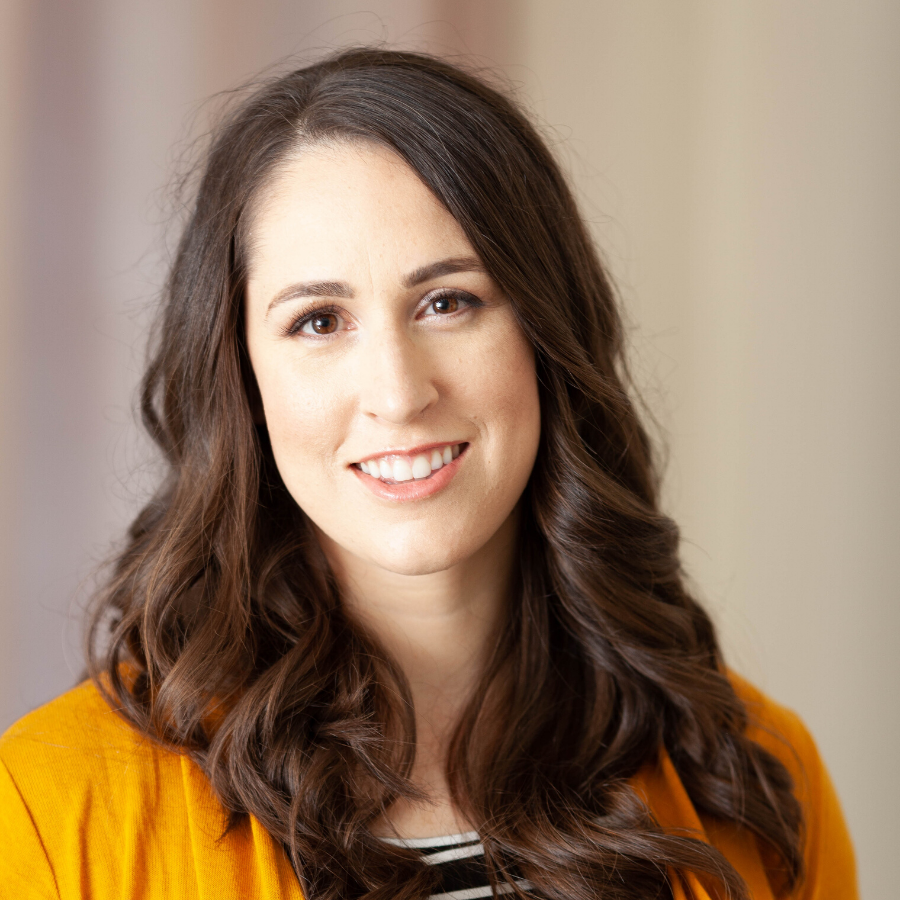 Everyone who talks about manifesting and positive thinking makes it sound soooo easy.
It felt like my dirty secret that I couldn't use this manifestation stuff, that I totally understood intellectually, to create a life I loved.
So for years, I kept my mask in place...
I pretended to fit in...
I acted like everything was fine...
While I hid my dreams deep inside...
Behind all my fears and doubts...
Where no one could see them.
But honestly...
It didn't feel great to live life this way.
It didn't even feel good.
Sometimes, it just plain sucked.
I kept waiting for things to change.


For something to happen so my life would get better.


But no matter how my life changed...


I still felt the same inside.
Until I finally listened, really listened to my inner voice.
I found out it's NOT just about positive thinking, or subliminal audios.
None of that fixed my problem at the root, and so the negative thinking continued...
No matter how hard I tried to stay positive.
When I finally listened to my inner voice...I found out it wasn't about learning more.
The answer wasn't in another book.
It was about UNlearning.
Unlearning all that subconscious programming from childhood that kept me in constant fear and doubt.
What I found out COMPLETELY changed my life...
The life of my husband Phil,
The lives of my two children,
And the lives of many people who I've helped learn the same things, by walking them through a step by step framework for transformation and creation.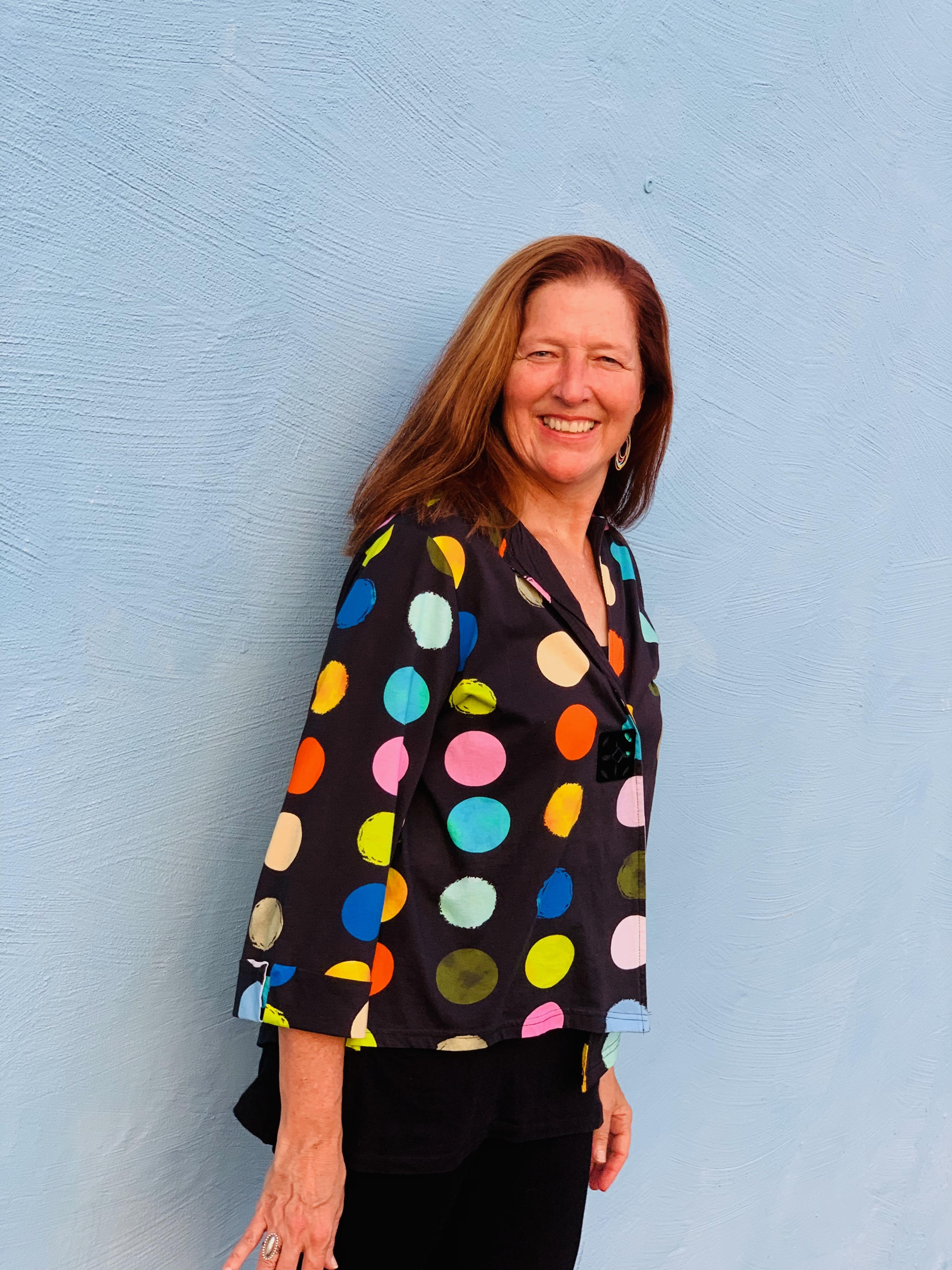 "Erin Werley's
Unlimited You
program has been extraordinary. By following the step-by-step process of becoming aware of negative patterns, unlearning and re-writing a life script, beautiful changes have been unfolding.
The daily meditation for intuition training has brought remarkable clarity, insight and depth.
Erin's congenial approach is akin to having coffee with a friend and learning a phenomenal new technique at the same time. It has been a pure joy!"
Sinclair McCracken
Introducing Unlimited You


A proven framework based on the understanding that YOU have a unique life path and unique gifts to offer the world.
A framework based on the understanding that you are not broken....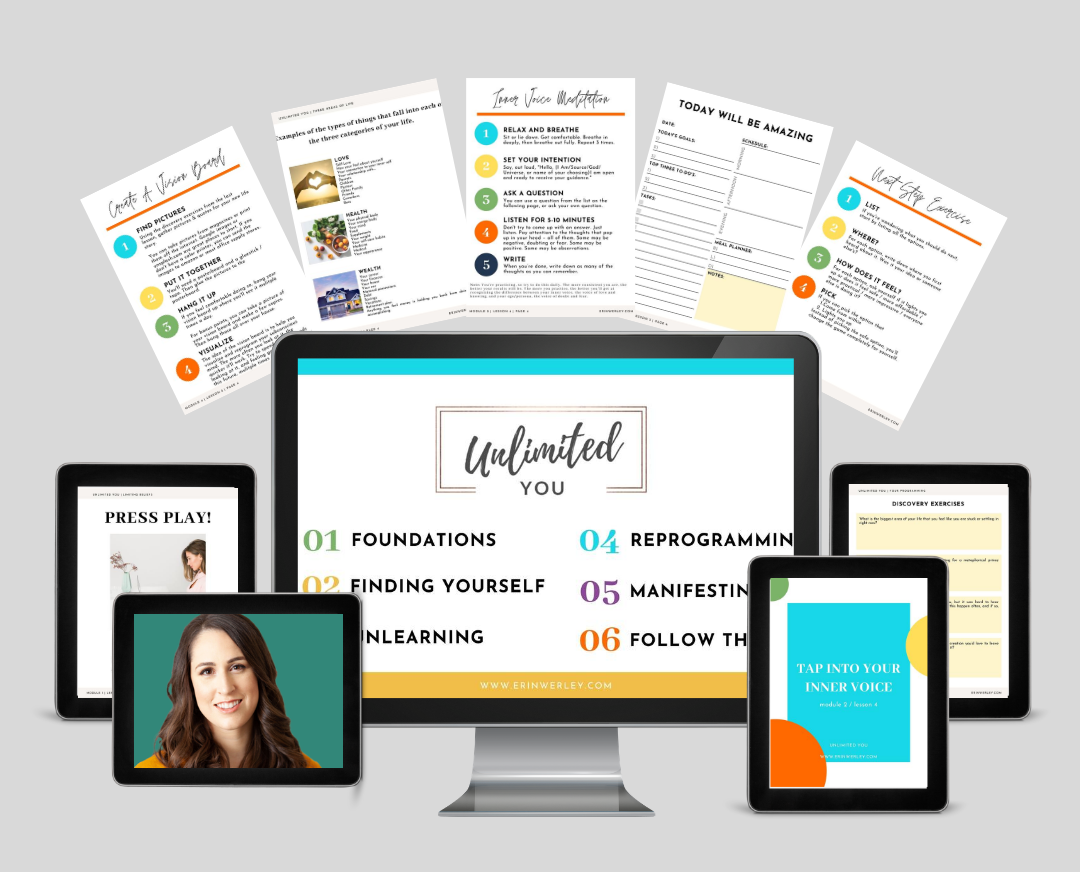 Instead, the things that make you feel different are the exact things that have the potential to make you extraordinary.
Inside Unlimited You, I'll walk you through my simple framework to reprogram your mind for abundance in health, wealth and love.


Each lesson consists of a short, bite-sized video and simple exercises to transform your mind and thus your reality.
Week 1 — Foundations


A quick, easy primer on how your mind works and how you can use that knowledge to set yourself free!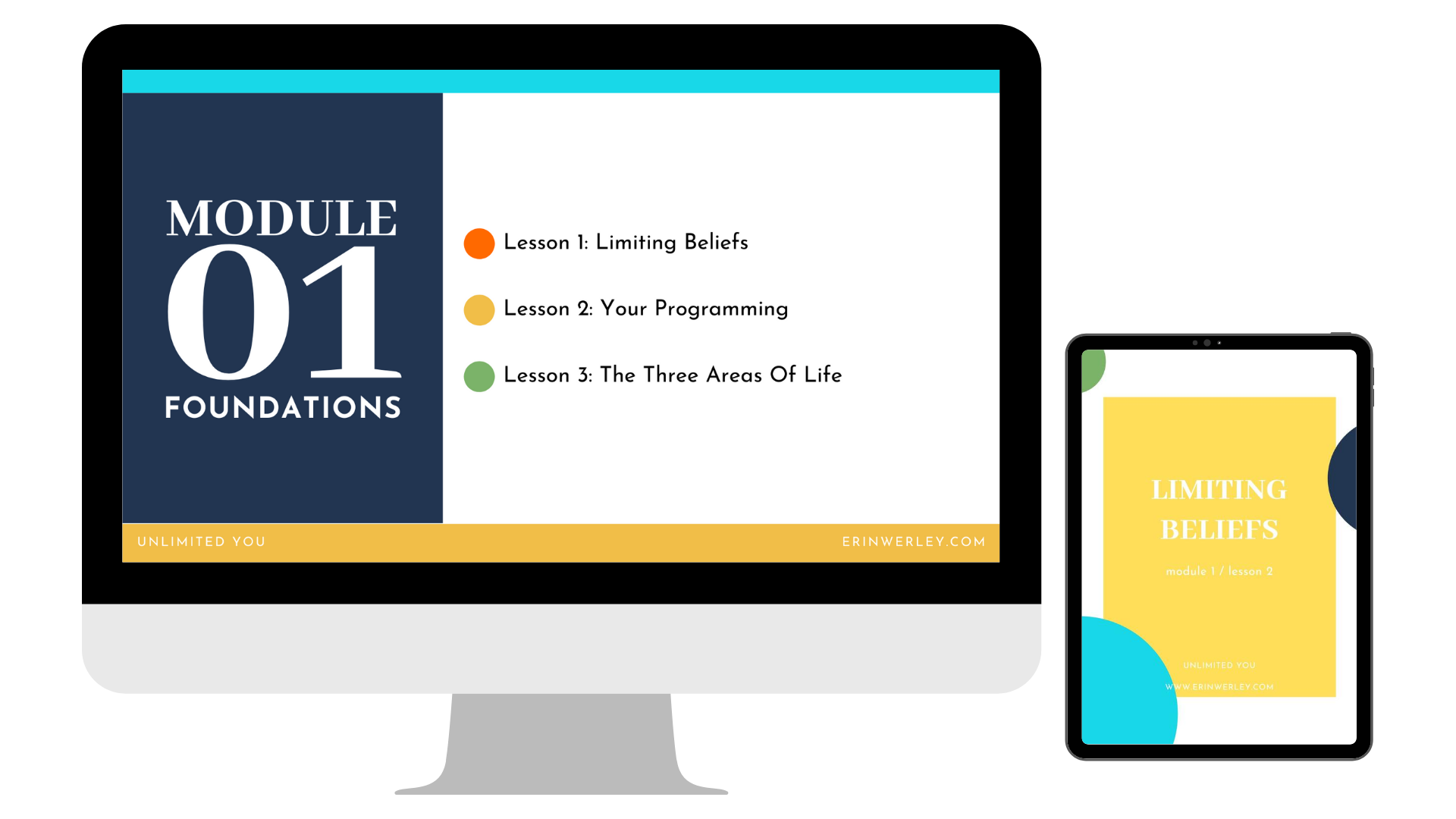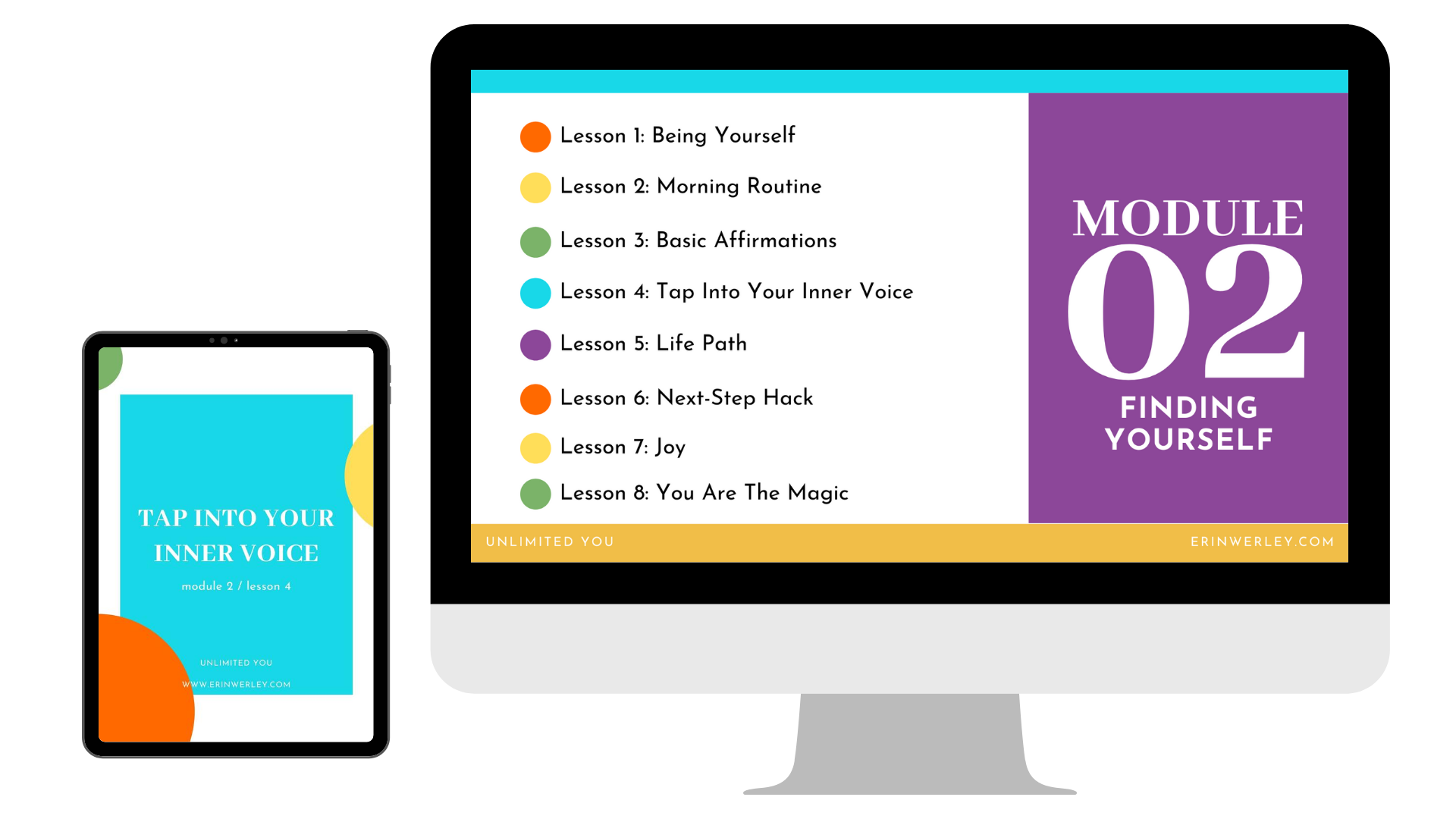 Week 2 — Finding Yourself


You'll learn how to
find your passion
, tap into your inner voice and use that intuitive guidance to stay in a
state of flow.


Week 3 — Unlearning


In week 3 you'll remove fear and doubt at the root by unlearning the subconscious programming that's been keeping you stuck in a life that doesn't light you up inside.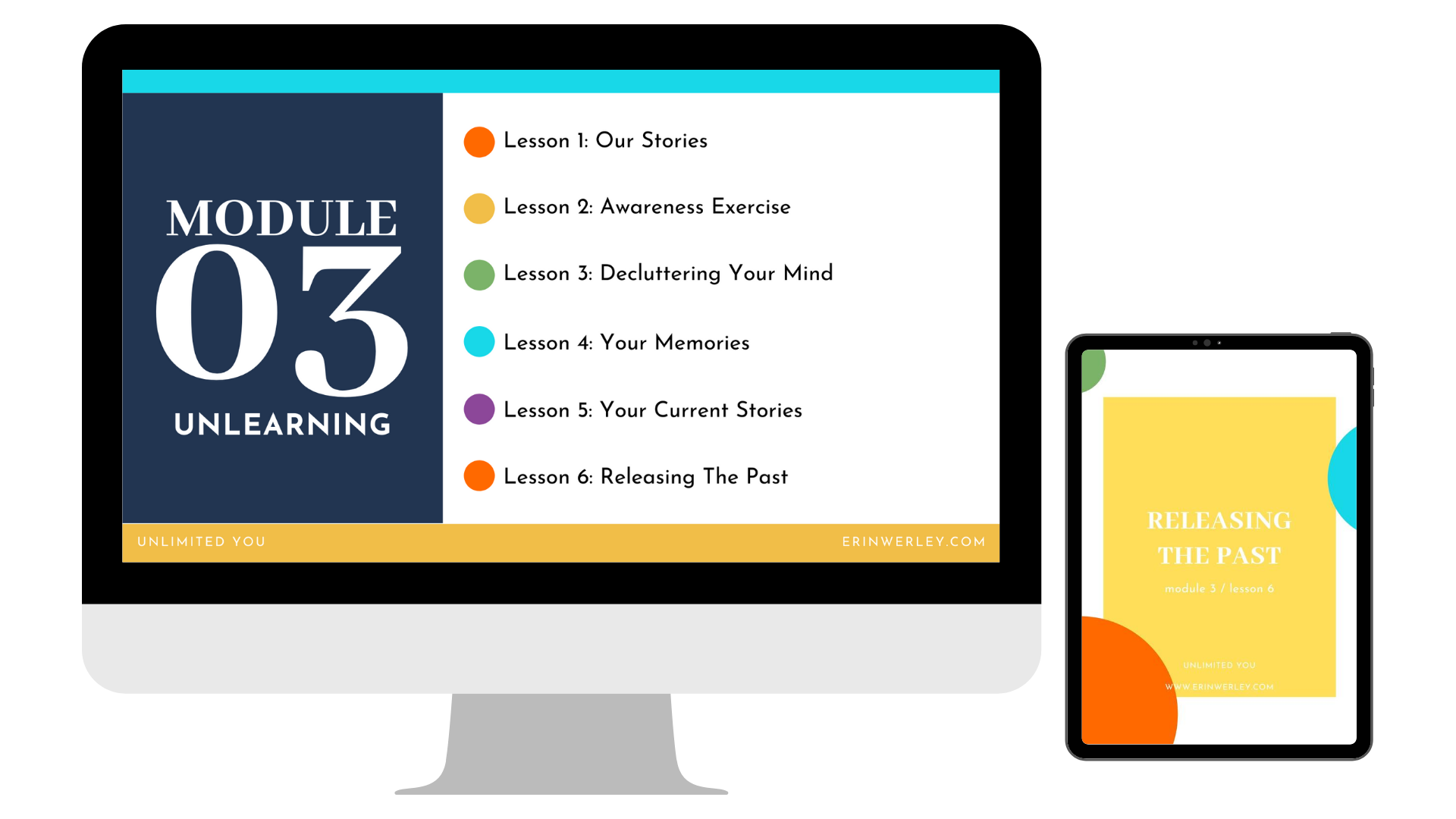 Week 4 — Reprogramming


Reprogram your mind for abundance by turning your subconscious mind into an engine of knowing that helps you, instead of working on autopilot against you.
Week 5 — Manifesting
Learn the secrets that I got straight from I Am to
manifest exactly
what you REALLY want in your life. This is the EXACT same framework I used to publish One Truth, One Law. It's the reason One Truth, One Law is a bestseller while so many other amazing books barely see the light of day.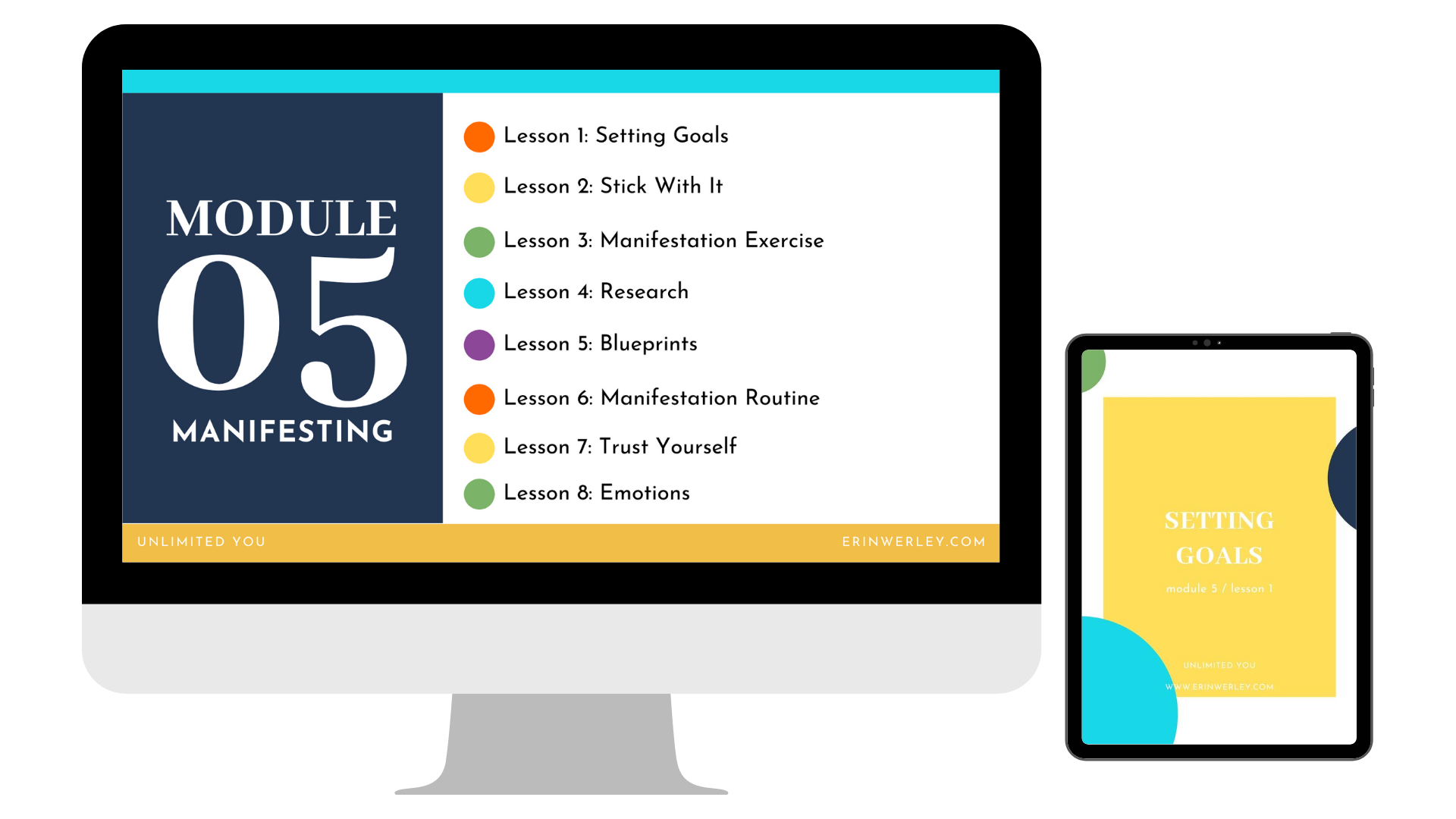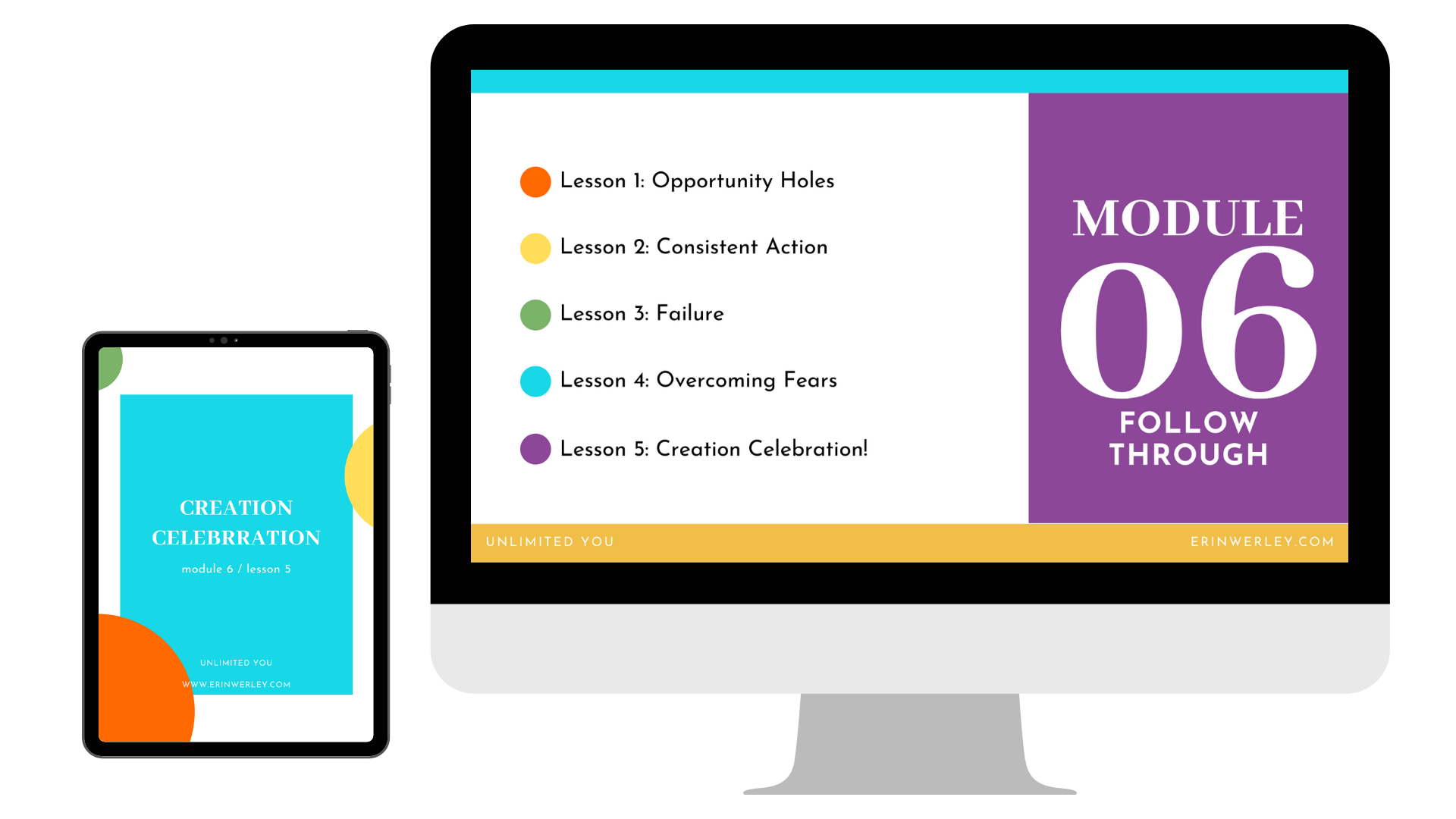 Week 6 — Follow Through


Banish overwhelming, disempowering fear for good, and become the person you dream of being — someone who always follows through and brings your dreams into reality.


Plus, I've included some (simple to implement) bonuses that have helped me tremendously on my journey:
30-Second Confidence Booster Mini Masterclass
In this mini masterclass, you'll learn how to change the chemistry in your body in just 30 seconds, boosting your confidence and flooding your system with endorphins (the feel-good chemicals).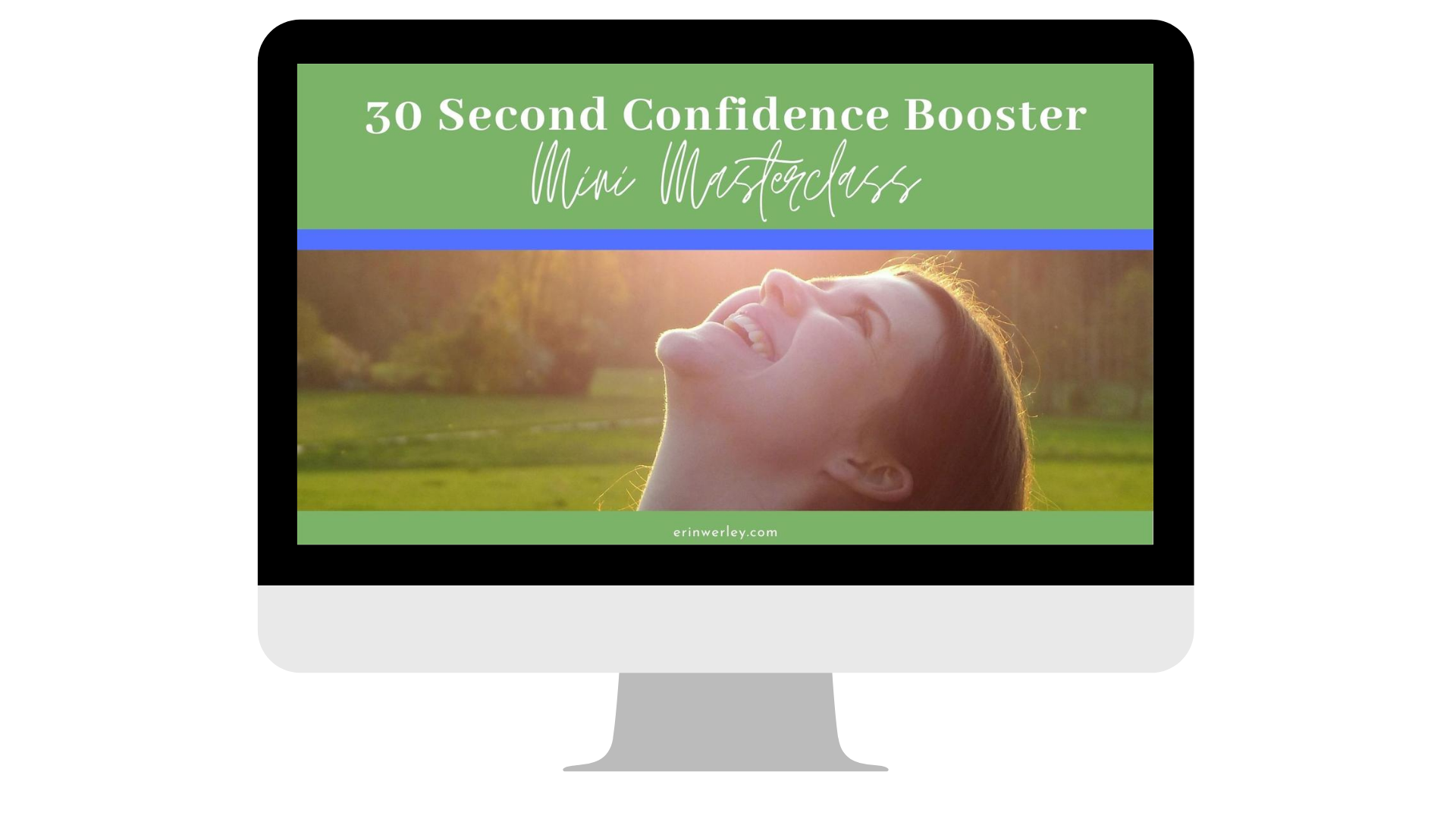 Freedom From Anxiety Ebook
Learn three easy, quick hacks you can use to get rid of anxiety, nerves, and worry anytime you want. These are all you really need to live a calm, relaxed life.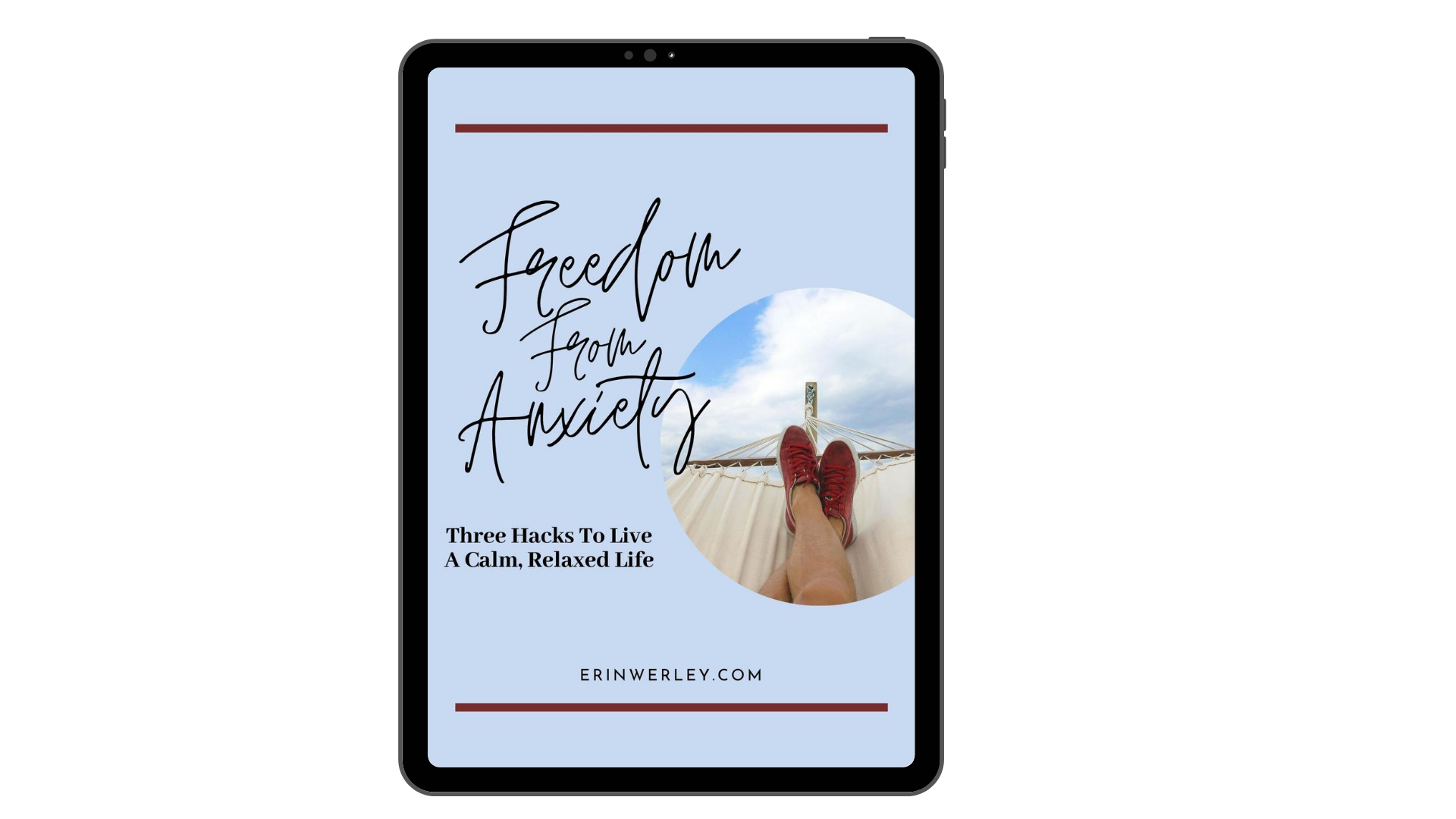 Energy Shield Video Masterclass
In this video masterclass, you'll learn all about the energy field surrounding your body and what happens to it when you encounter negative energy. You'll also discover why it's important to take care of it, cleansing it and protecting it from negativity — and how to do just that every day.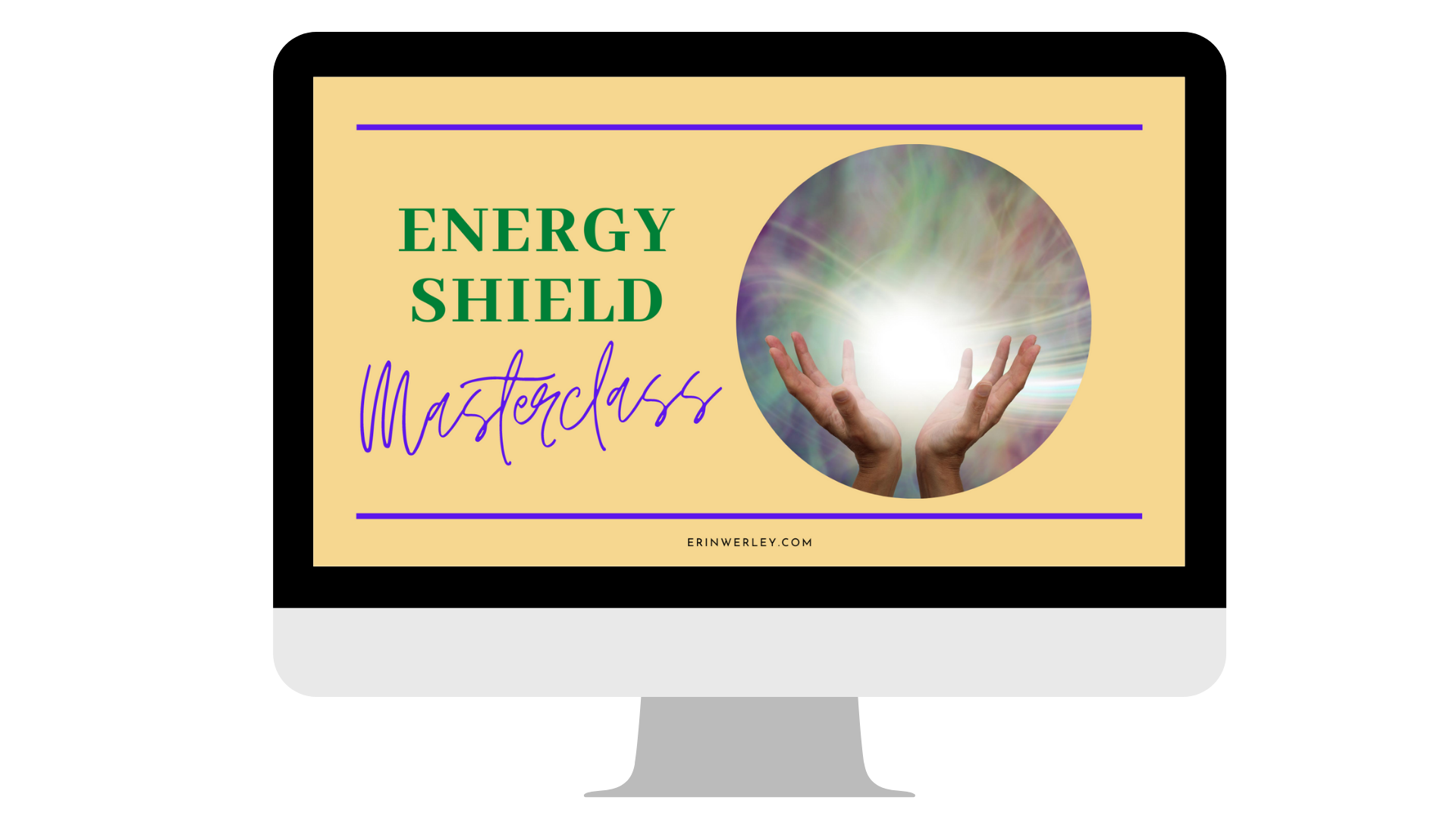 Intuition Hacks Masterclass + Ebook
Did you know that we are constantly bombarded by messages to encourage us to buy products that block our intuition? In this masterclass, you will find out what they are and the simple swaps you can make to get rid of them and to let your connection to your inner guidance flow.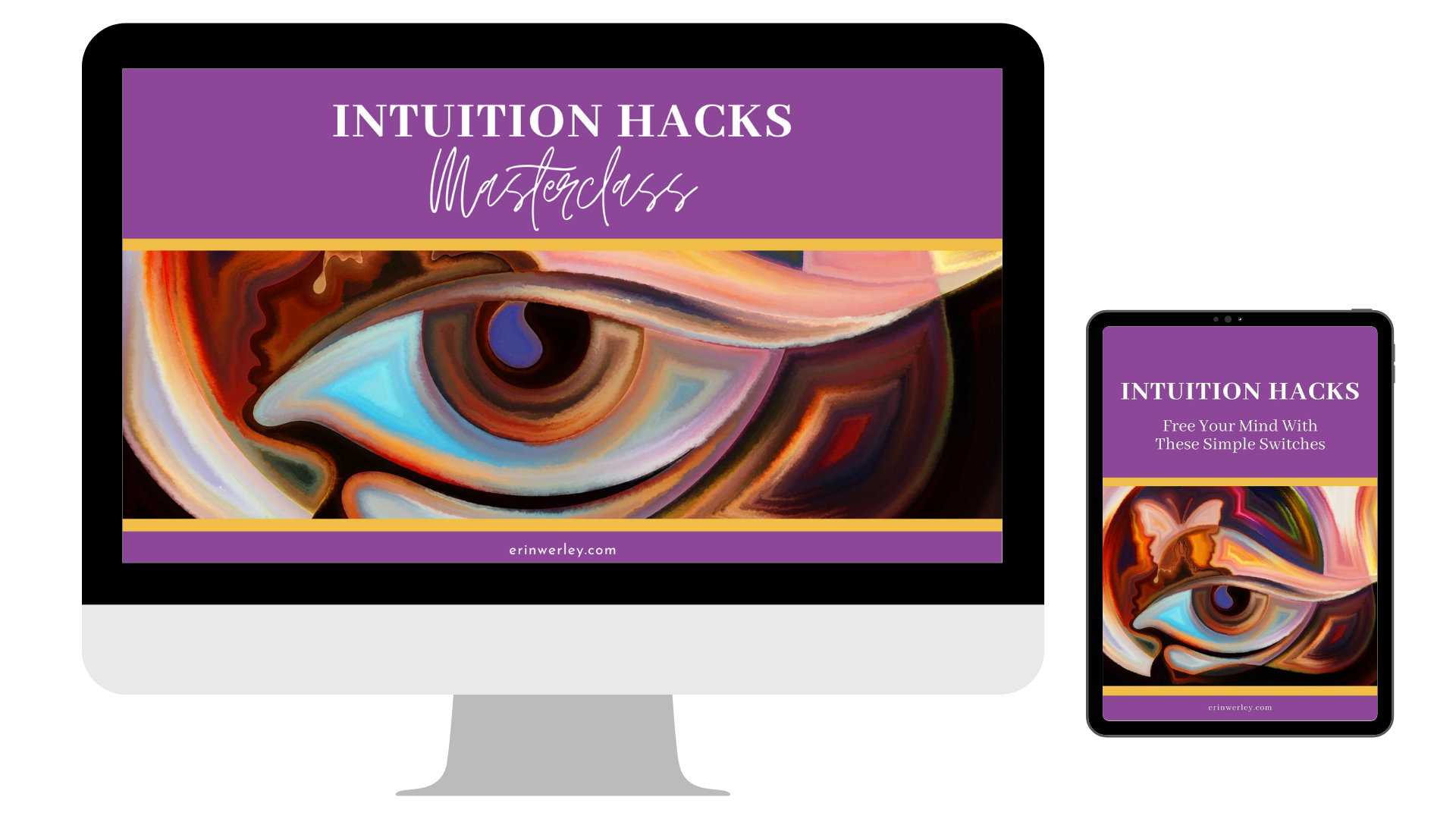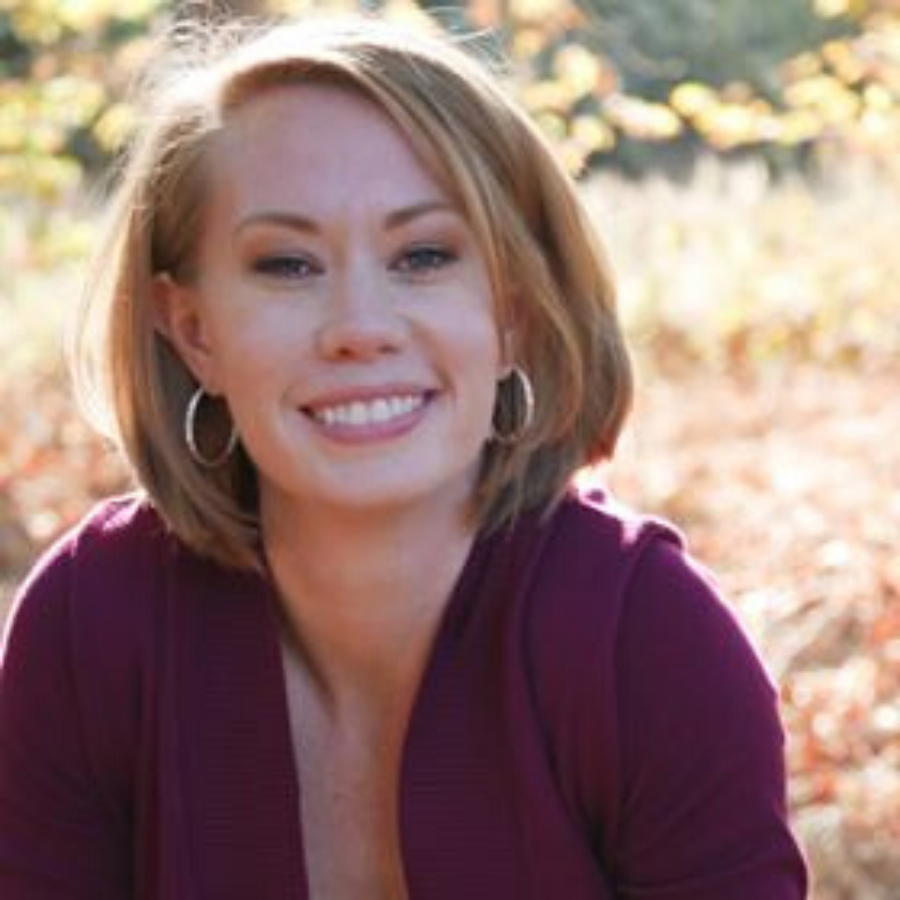 "Erin came to the rescue for me in a great time of need. My business was suffering, and I was really struggling to find the clarity I needed to move things in the right direction.
What Erin gave me was invaluable. She helped me see the blocks that have been holding me back for years.
Most importantly, she helped me realize that I can create the person I am meant to be, and that I can leave my old scars behind.
Erin is truly generous, relatable and loving - and she holds the tools to help you transform your life."
Katie Sullivan
This is the next step. You've been led here for a reason.
14 Day Money Back Guarantee


If you decide 
Unlimited You
 isn't for you, no worries! If you finish the modules, do the worksheets, and honestly feel like you're not satisfied, I offer a full refund within 14 days. All course work and videos (from Module 1 & 2) must be completed in order to receive refund.
Frequently Asked Questions
What happens when I join? Do I get immediate access?
Yes! When you sign up for Unlimited You today, you'll instantly have access to the first module, Foundations. Each week, a new module will automatically be unlocked, until you have all six modules.
Is the payment system safe?
Unlimited You uses Teachable, one of the top course platforms in the world. They handle the payment processing, using strong, well tested security solutions. You can make your payment with peace of mind.
I don't have much time. What kind of time commitment is required?
Unlimited You is designed to go at YOUR pace. It's not a race!
Each week's video lessons are around one hour in total, but they are split into 5-15 minute units — so you can complete them when you have time.
Can I go back and review the lessons after the six weeks?
Absolutely! You'll have LIFETIME access to Unlimited You, so you can come back for a refresher whenever you feel the need. 
I have already tried manifesting/meditation/positive thinking/hypnosis/the Law of Attraction, but nothing ended up changing for me. How will this be different?
Unlimited You is exactly what you need! I used to feel the same way, so I designed this framework to work when nothing else does.
The reason these things probably haven't worked for you in the past is that while you put the work in, your negative subconscious programming is sabotaging you behind the scenes, on autopilot (you probably aren't even aware of it!) Eventually, that programming wins out. 


With Unlimited You's Unlearning process, you'll become aware of and eliminate your negative programming at the root.
I have more questions. How can I contact you?


Don't hesitate to email

[email protected]

. We're here to help!
Disclaimer
These services are not intended to replace the care or guidance of a physician. Always consult your physician before changing anything. All information provided by Erin Werley, Madleo Publishing, LLC within these services, courses, classes, audios, emails, calls and any other communications (the "Services") shall be considered by all parties to be explicitly for entertainment purposes only. I don't guarantee or warrant results or increased income. Results may not be typical for all students.